Feeding young children can be challenging.
Babies don't come with an instruction manual. And neither do toddlers.
But they should! Because, I'll bet you know what you'd like your toddler to eat (although this can be confusing too) but knowing what to feed and how to feed are different things.
What should I do if my toddler refuses dinner?
How will I manage sweets?
How can I get my preschooler to try new foods?
How to prevent future fussy eating?
How to get your child to grow up with a positive attitude to food and eating?
This course gives you practical, expert and proven strategies to help your raise a happy, competent eater and stay sane in the process.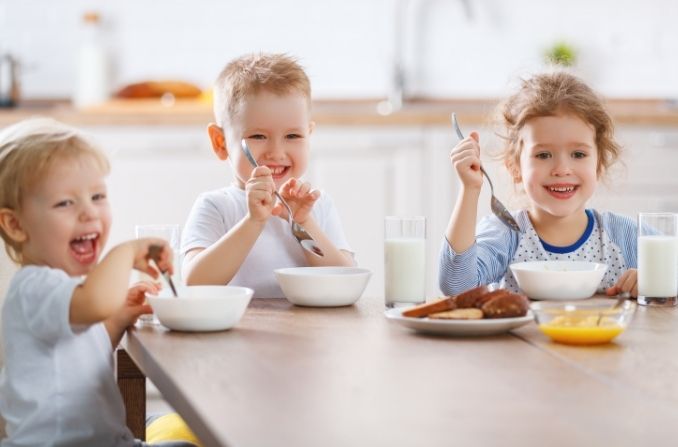 Hi, I'm Caroline O'Connor
I'm a registered dietitian, lactation consultant and creator of Solid Start. And I'm also busy feeding four happy, healthy eaters of my own!
You won't find me making my own nut butter, my kids choose chocolate cake over courgette every time, and we eat takeaways!
But we also enjoy successful and stress-free mealtimes. And I've combined my twenty years experience as a dietitian and my 13 years as a parent to help you get to do this too.
Not a superfood, sneaky veg or sticker chart in sight!
Everything you need to know including:
How to save your sanity by recognising what's normal!
Up to date and evidence-based guidelines on WHAT to feed children aged 1-5 years
The ONE feeding strategy that will change the way you think about feeding forever
How to make snacks work for you (not against you!)
Ideas for creating variety and introducing new foods
When and how to manage sugary foods
Making 'one family, one meal' your motto
Ideas for fun with food (outside of mealtimes!)
FREE monthly group coaching call with Caroline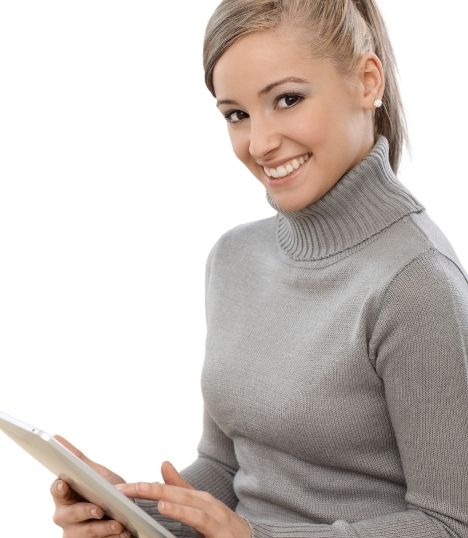 Start enjoying happy and successful mealtimes now

I recently completed the online Feeding Your Toddler course, & it was the best decision I ever made!! Mealtimes are a much more relaxing & positive experience for us all now, as I found Caroline's information so straight-forward, sensible & easy to put into practice. It's taken all the stress from meal planning for my fussy toddler & I have newfound confidence about presenting new foods that I had definitely lost somewhere along the way! I couldn't recommend this course highly enough.
Siobhan Farrell

I really really enjoyed this course. I found it very informative and it gave me the peace of mind that I'm going the right thing. The information about serving meals family-style really appealed to me. And the recipes are fab too. I loved learning about what's normal in feeding, food throwing and fussiness etc. Because although I don't have a fussy toddler yet, thank God! I'm now well equipped with the information should this arise which it inevitably will. Thanks for all the information and a great course. I'll be using it as my go-to feeding manual going forward.
Kerry
€150 Feeding Your Toddler
8 easy steps to successful and enjoyable mealtimes
Everything you need for enjoyable and successful mealtimes
Here's What You'll Get Inside

Go at your own pace with this self-guided online course. The course starts as soon as you sign up and it never expires. You decide when you start and when you finish.
You can watch it straight through from Step 1-Step 8 then putting the steps into action when you have ALL of the information behind you. Or go through the course step by step putting each step into action before moving on. You choose what works best for you.

Short Actionable Lectures
You'll get nearly 100 minutes of easy to follow video content presented by a registered dietitian (that's equivalent to three consultations with me costing €280).
The video presentations are short (mostly 5 minutes long) making it convenient for you to slot this course in around your busy lifestyle.

Simple Printables and Downloads
28 downloadable cheat sheets, templates and tip sheets.
Including:
Tips to maximise nutrition
What is my child eating worksheet
The Division of Responsibility (DOR) and DOR gone wrong handouts
Language swaps for mealtimes
Along with a recipe ebook with 30 family-friendly recipes for you to enjoy together
Talking to grandparents about sugary foods tip sheet
A simple guide to understanding food labels
What to do when your child refuses a meal tip sheet

Reliable and professional information
As a registered children's dietitian (and lactation consultant) I have reviewed the current evidence-based guidelines to bring you up-to-date advice you can trust. There's no substitute for qualifications and your child deserves nothing less than expert advice.
You have access to me through the course via the comments section where you can post questions. I also hold a FREE monthly group coaching call on the first Tuesday of every month at 8 pm. You can book a place on this every month if you like!
You'll also have access to a discounted one-to-one consultation.

As a registered dietitian I am recognised all ALL health insurers. Check your policy to see what your policy covers.
Frequently Asked Questions
[Invisible]
Your content goes here. Edit or remove this text inline or in the module Content settings. You can also style every aspect of this content in the module Design settings and even apply custom CSS to this text in the module Advanced settings.
When is the best time to take this course?
You can take it at any time. If you have a baby aged 4-5 months then it's helpful to watch the lectures which cover 'getting ready' to wean. That way you can get prepared and then dip back into the course when you're ready to start.
This course covers everything you need to know right up till your baby's first birthday.
Can I claim the cost of this course on my health insurance?
As a registered dietitian, I am recognised by ALL health insurers. So, you may be able to claim the cost of this course back under 'dietitian' cover. Ask your healthcare provider if you are covered. You will need a more comprehensive receipt in order to make a claim. So, just email me and I'll send on the correct receipt.
Can I ask questions as I go through the course?
Yes, you can ask general questions directly within the course. There's no need to join an extra Facebook Group. You'll find a comment section at the end of each lecture where questions and answers are given publicly (I answer all your questions myself, it really is like having me there with you as you go through the course.
But if you'd prefer to ask a private question, then you're free to email me at any time.
If your question is more in-depth or is something that requires an individual assessment, then you can book in for a one-to-one consultation at a discounted rate.
How do I know that the information you give me is correct?
I'm a registered dietitian and that means that by law I must give up-to-date evidence-based information. And not just my own opinion! Nutrition is an evolving science and guidelines change from time to time and may differ slightly between countries. The advice provided in this course is based on European and Irish guidelines.
Couldn't I just get this information elsewhere? Online or from my Public Health Nurse?
Of course, all of this information is available somewhere. But you'll find it jumbled up with lots of other information that's out-dated or incorrect. Without the appropriate qualifications, it's difficult to pick fact from fad.
Public Health Nurses (PHNs), Health Visitors and even GPs give some evidence-based information about weaning. However, it's not possible for them to provide this depth of information.
There are also lots of unqualified 'experts' providing advice on weaning. However, you won't know if this is evidence-based, correct or safe.
Are you ready to get started?
(Ready, Steady, Wean + Feeding Your Toddler)
and save €30