Your baby's first Christmas is so exciting! And you're probably already planning some Christmas baby food. Let me show you two simple ways to prepare a get-ahead Christmas dinner for your baby.
I'm a big fan of keeping weaning simple by adapting family meals for your baby. And you can quickly adapt Christmas Dinner for your baby. Sometimes, you might not be in charge of cooking Christmas Dinner, or the timing just won't suit the day. These get ahead options will give your baby similar Christmassy flavours but are easy to prep in advance and reheat on the day.
It pays to get ahead when you have a baby!
Ever since I discovered Jamie Oliver's Get ahead gravy' I've been a convert to the idea of prepping for Christmas in advance. The year I was due my third son on the 17th December, I took planning to the max. I made Christmas Eve dinner in October!
I'm not saying you need to be that organised. But both of these recipes can be cooked, in the freezer and ready to reheat on Dec 25th. Or any other day you like! This way your baby gets to enjoy all the same Christmas flavours, but there's no getting out the blender or modifying the salt content on the big day itself. And if you're lucky maybe someone else is even doing cooking your dinner for you!

Two baby Christmas dinner options to choose from
I don't believe in pitting one weaning approach against the other. There are pros and cons to both spoon-feeding and baby-led weaning, and we currently don't have any evidence to support one over the other. In my opinion, a combined approach works well and is what most national weaning guidelines advise. So, pick which method suits you and your baby on the day or do both! Both options are served with a green vegetable and a mulled chia jam for dessert. If your baby has a good pincer grip' you can offer a veggie as steamed sprouts cut into quarters, for a younger baby who needs a graspable finger food offer something bigger like steamed broccoli,
LEARN MORE >>> Baby-led weaning, spoonfeeding: The great debate!
For both recipes you'll need:
200g turkey mince
A handful of frozen onions (I love these because they're just so handy but by all means chop your own!)
Small onion
Small parsnip
1/4 tsp thyme
250mls very low salt chicken stock or water (for the puree only!)
30g instant oat cereal/Ready Brek (for the baby-led weaning only!)
Option 1- Spoon-feeding and finger foods
Brown the mince in a little oil. Remove and cook the carrot, parsnip and onion until soft. Add the mince back in along with the stock and thyme. Cook until everything is nice and soft (about 20 mins). Leave the texture, or it is or purée a little if you need to.

Option 2- Baby-Led Weaning
Saute the veggies in a little oil until soft. Once cooled, add to the turkey mince along with the instant oats and the thyme. Then roll into whatever shape takes your fancy or whichever will be easiest for your baby to grasp. Try meatballs, burgers or sausage shapes as I did. Fry until cooked through. Alternatively, pop into the oven at 180C for about 20 mins.

More Christmas baby food tips!
Adapt on the day Christmas dinner for your baby
Maybe you're not a get ahead fan or travel somewhere else for Christmas dinner and don't want to bring frozen food with you. No problem. You can easily adapt the turkey and veggies on the day.
Depending on what stage your baby is at you can puree, mash or finely chop some turkey together with your veggies side dishes. Just use some baby stock or milk rather than gravy which is too salty for babies. As potato doesn't puree well, leave that out if you are blending and mash separately or better still offer as finger food. One of my family's Christmas side dishes is a trio of sweet potato, carrot and turnip, and perfect babies.
Festive Finger Foods
Providing your baby is older than six months then finger foods are ideal for them to enjoy the Christmas meal. Turkey cut into a long thin strip, batons of roasted or steamed carrot or parsnips and broccoli florets make great finger foods. You can even offer Brussel sprouts as a finger food making sure to half lengthways first. Whole peas can be a choking hazard so either mash in with other foods or squash and offer as finger foods.
LEARN MORE >>> First finger foods to get you started
Keep to your baby's routine.
It's great if you can pull your baby's high-chair up to the dinner table so they can be part of the fun. Just watch out for the tiny toys in some Christmas crackers which are not always baby-friendly. However, dinner might coincide with nap time- No problem, just make up a bowl and offer later when they wake up. Do be sure to sit down with your baby while they're eating so they can enjoy your company as well as the delicious food. In saying that don't be too disappointed if your baby doesn't eat well on the day, it can be difficult for babies to concentrate on eating with so many distractions. Keep it relaxed and offer them a meal or milk every two hours or so but don't stress if they don't eat much. Remember 'Parent Provides, Child Decides'!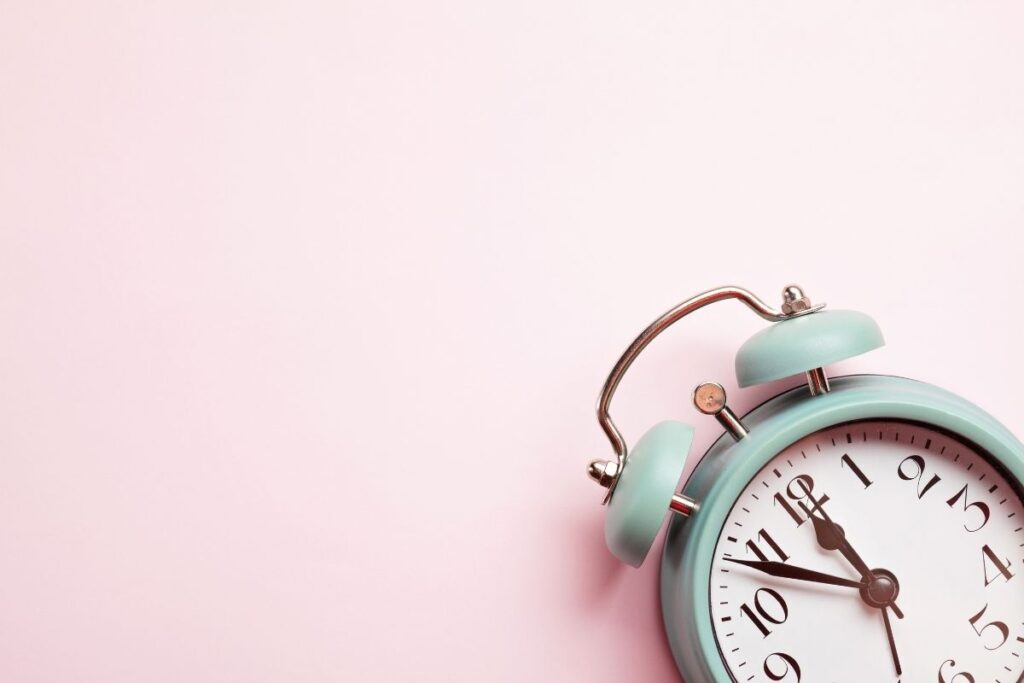 Hold the salt
Don't add salt when you're cooking. Once cooked, take out some for your baby, before you season for everyone else. Ham, Spiced Beef (for those Corkonians out there!), gravy and stuffing are all very high in salt, so it's best to leave them off your baby's plate. There will be plenty more years to enjoy these treats!
Serve up baby-friendly desserts.
It's best to hold off on offering your baby Christmas treats like Christmas cake, mince pies and pudding but that doesn't mean they have to miss out. Try a simple festive dessert of Raspberry and Yogurt Sundae. Boil some fresh or frozen raspberries until they have thickened (you can puree for a younger baby), serve with some Greek or Natural Yogurt or try Apple Cinnamon Wedges. Place peeled apple or pear wedges onto a plate, sprinkle with some cinnamon, and microwave for about 40 seconds, once softened, leave them to cool and serve with some Greek Yogurt.
Whether your baby's First Christmas Dinner is an adaptation of your family dinner, one of the above options or something entirely different, a very Merry Christmas from me and everyone at Solid Start (wait, that's just me too!).
For more no-nonsense advice on feeding your baby, check out Ready, Steady, Wean at any time of the year. This online course will take you from confused to confident in no time at all.
And why not subscribe to Solid Start and get tips on food, nutrition and feeding straight to your inbox every month?