Taking your first family break is amazing. But not if you're worried about feeding your baby while you're there? Here are my Top 6 Tips for feeding your baby on holidays so you can relax and enjoy your trip. Spoiler! It doesn't involve weeks prepping before you go.
Our first family holiday! One baby. Two cars. The kitchen sink.
I laugh when I think back to our first family holiday. We were so afraid that changing one single thing about our usual routine would throw our son off course for life that we literally packed up the contents of our house. I'm sure everyone thought we were insane.
Since then, we've had years of family holidays that thankfully have been a lot more chilled. You live and learn. We've even travelled abroad while managing D's multiple serious food allergies.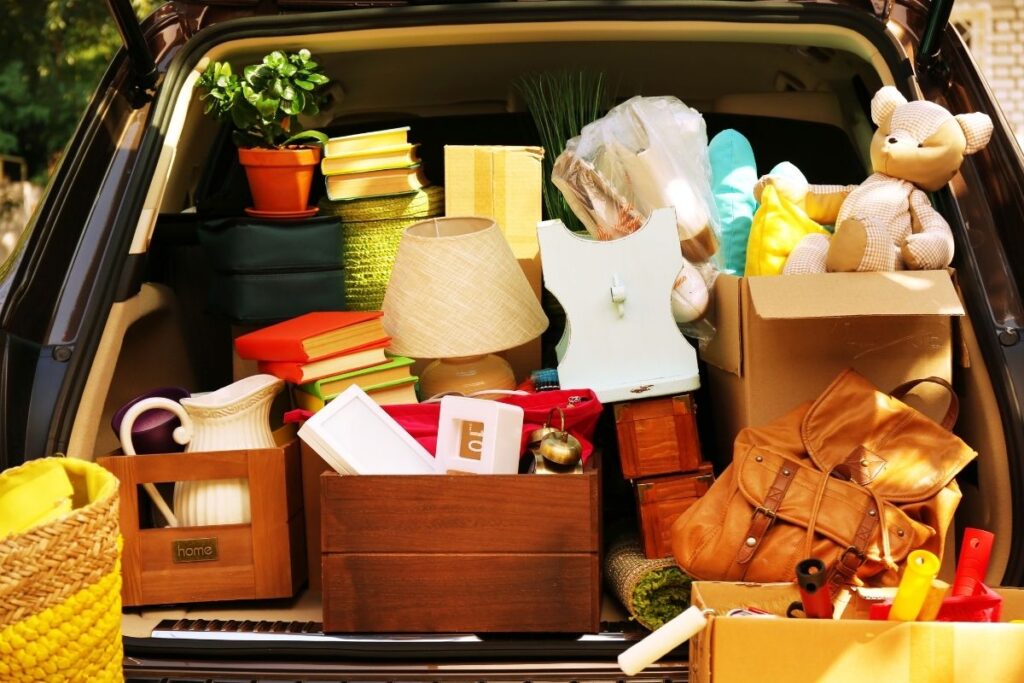 Three out of our 4 kids were born in Dec/Jan, so they were all hitting that weaning milestone during the peak holiday season. Here's how our first holiday with each new baby looked.
First baby: We had a Staycation in Dungarvan (before we knew the word Staycation!).
Second baby: Our April baby was only four months old on his first holiday, making things ALOT easier. Well, despite the fact he didn't sleep well until he was two years old.
Third baby: We'd just moved into a new house, so it was a holiday in the back garden that year. This is a pity because our third boy was the Carlsburg baby we could have brought anywhere.
Fourth baby: We did a mix of an apartment attached to a hotel (it had a kitchenette with a microwave and breakfast in the hotel). And a few days in a yurt in Leitrim. She ate NOTHING for the whole week. But breastfed and slept as normal. And we had a ball.
It's OK to delay starting solids until after your holiday.
Holidaying with a new baby is a unique experience and no more so than when it comes to feeding. If you can get away before weaning starts, then please grab the chance. However, if you've missed the boat (pardon the pun!), don't fret. I've got you covered with some simple tips on how to feed your baby while you're away.
LEARN MORE >>> I'm confused! When is my baby ready for solids
My top 6 tips on feeding your baby on holidays
Whether you're holidaying with your baby at home or abroad, I hope these tips from my dietitian' mum's perspective will help you have a fun and relaxing trip.

Tip 1: Firstly, don't sweat it! Holidays with your baby should be FUN.
There's a good chance your baby will eat a lot less than usual while you're away. As you can see, my fourth baby ate NOTHING the whole 9 days we were away. I offered her food regularly, but she had no interest. Not surprising as she really didn't have much interest before we left either!
A combination of being out of routine or a hotter climate if abroad can throw your baby off course. However, there's no need to worry. A week or two with less food isn't going to cause any lasting damage. They may even compensate by drinking more milk.
It is crucial, though, to keep up the fluids if you're somewhere hot. If you're breastfeeding, continue to feed on demand (there is no need for extra water). If you're bottle-feeding, then you may need to offer extra water. If the water is safe to use, then make up your bottles as usual. Otherwise, you can use bottled water but remember this still needs to be boiled.
Using bottled water to make up bottles for your baby
If you must use bottled water, don't choose one labelled as natural mineral water and check the label to make sure the water contains:
Less than 20mg per 100mls of sodium (Na)
No more than 25mg per 100mls of sulphate (SO4).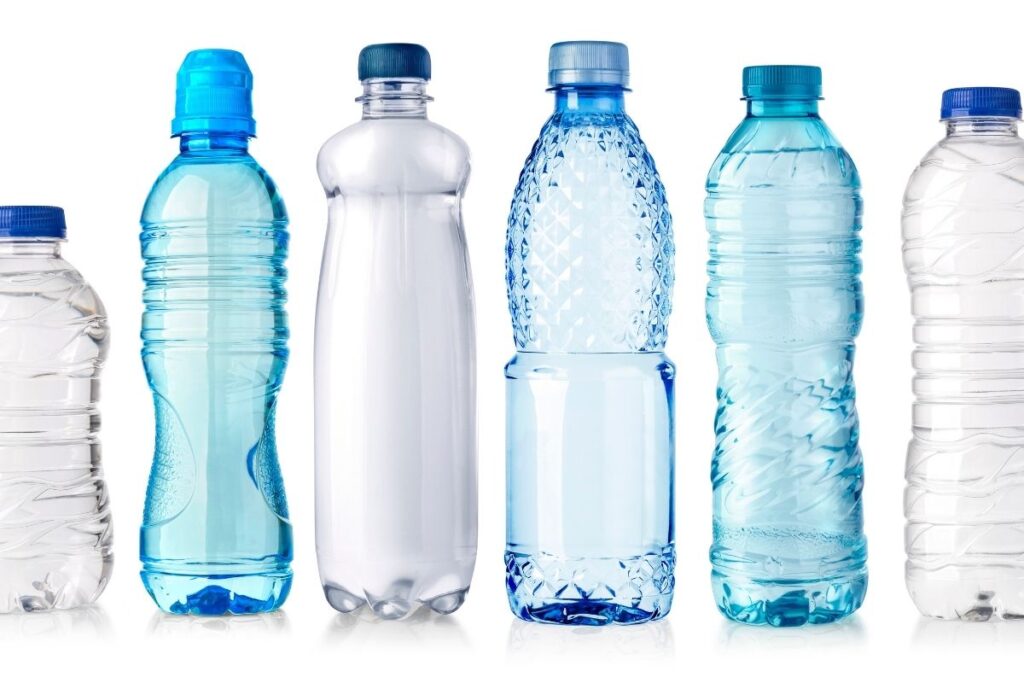 Ready-to-drink formula
Alternatively, you could pack cartons of pre-prepared formula. When flying, you can take baby weaning food or milk in your hand luggage; security may ask to see you taste it. If your baby follows a special diet, then many airlines will increase your baggage allowance once you have a letter from your health professional.
Tip 2: Pack some non-perishable staples
It's worth making a bit of space in your case for a few familiar foods that you know your baby will eat. This will ease your mind, if nothing else.
Familiar breakfast cereals
Weetabix, Ready Brek or plain baby porridge is easy to make up even in a hotel room (don't forget a bowl and a spoon!).
Crackers and toppings
Think mini breadsticks, plain rice cakes, homemade oatcakes, smooth nut butter, and milled seeds are all handy options.
LEARN MORE: Baby Meal Ideas you can make from your cupboard
Baby food pouches
Baby pouches may not be something you use at home, but they can be useful when you're away. And it's easier to bring them from home than trying to Google translate the ingredients.
Go for pouches with <5g sugar per pouch and the highest percentage of meat, fish or lentil content you can find. As pouches tend to be runny compared to home-cooked foods, it's worth road testing a few before you go to see which are most like your food. Don't be surprised if your baby is punching above his age group here!
Lastly, when it comes to feeding your baby, always feed using a bowl and spoon rather than feeding straight from the pouch.
LEARN MORE >>> Pros and cons of baby food pouches.

Tip 3: Bring some frozen homemade food with you to your holiday home
If you're not travelling too far from home, then bringing some of your baby's usual homemade dinners is a great idea. It'll give you some peace of mind, and your baby will have something familiar to eat. Just pop the frozen food into a cooler bag with some ice blocks, and it should stay frozen for up to 6 hours. Then when you get to your destination, pop it in the freezer. Lots of campsites have a communal freezer that you can use. If you're staying somewhere without a freezer, then defrosted food can stay in the fridge for up to 24 hours. And make sure to reheat as carefully as you do at home.
Tip 4: Make full use of your local shops while on holidays.
I love nothing more than checking out new supermarkets while I'm on holidays. It's possibly a dietitian thing! But whether you're shopping somewhere new or in your usual haunt, you won't be short of grab and go meal options for your baby.
Fresh ripe fruit is a great choice. And there's usually a better selection of fresh ripe fruit abroad, so make use of these as finger foods or mash with a fork (maybe bring one with you!). Avocado, cucumber, cherry tomatoes (quartered) can all be eaten raw (wash them!).
Natural yoghurt, cheese (pasteurised) should also be readily available in most places. Well-cooked eggs are another handy staple (try boiling them in your hotel kettle!), serve quartered as finger food or mashed with some milk or avocado.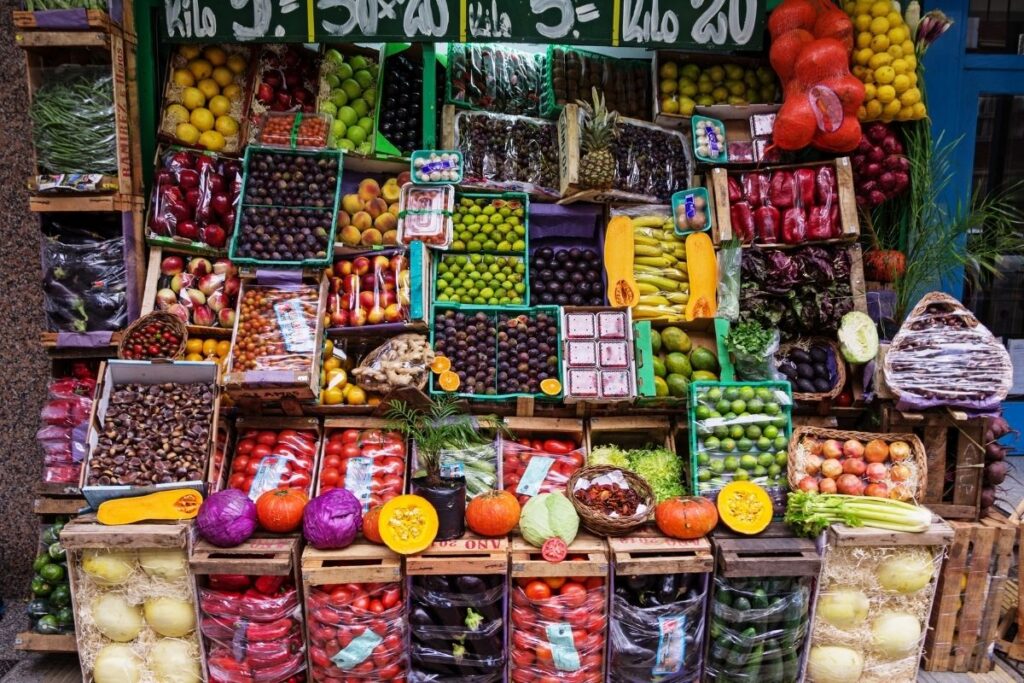 Tip 5: Eat together while you're away
You may be able to share some of your meal with your baby even if you're eating out. You'll need to be careful with foods with added salt, so ask for some foods to be served plain, like vegetables, rice, pasta, potatoes, meat, or fish. Chances are you'll have some bread on the table. If your baby eats small amounts of foods with a little more salt than usual for a meal or two, that's OK. But do try to avoid the most obvious high salt foods like salted meats. And of course, avoid anything that might cause food poisoning like raw fish, honey or unpasteurised cheeses.
Sharing your food is a great fun way for your baby to learn about new foods. Remember, it's feeding your baby is not just about what they eat, it's also about how you eat. Eating together is a lovely experience. And you might have more time to enjoy this when you're outside of your normal routine.

What about THE 'Baby Bowl'? Are they really suitable for babies under one?
I'm not sure when the 'baby bowl' first came on the scene. But it's pretty common on Irish menus. Baby bowls are generally either free or very cheap and are basically a bowl (often a huge bowl) of mashed potato, vegetables topped with either soup or gravy. While it's a nice gesture from restaurants and pubs, baby bowls can be very high in salt. Making one up yourself with food from your own plate and moistened with some milk if needed is a lower salt alternative.
Tip 6: Stay safe while feeding your baby on holidays
If you follow the same rules around weaning as at home, you'll have no problems. Holiday time, especially abroad, is not the best time to introduce a potentially allergenic food, so either make sure you've offered it lots of times before you go or else hold off until you come home.
LEARN MORE >>> Step by step guide to introducing potential allergens

5 holiday lunch ideas for your baby
Hard-boiled egg (either cooked at home or taken from the hotel breakfast!) with some avocado fingers or mashed together
Cucumber sticks dipped in some shop-bought hummus (choose the product with the lowest salt content)
Banana spread or mashed with some smooth almond butter/cream cheese or yoghurt
Plain yoghurt topped with some mashed raspberries and milled chia seeds
Cold toast (from the hotel buffet again) or plain rice cakes with smooth peanut butter and some ripe strawberries
All of these snacks are simple but tick the boxes nutritionally for babies.
Lastly
You're on holidays so relax and enjoy yourself! You won't relax and create happy memories if you're agonizing about what your baby is and isn't eating. And you only have ONE first holiday together, so spend more time enjoying each other's company and less time stressing about food. It's a tiny blip in your baby's usual routine. When you get back home, everything will go back to normal, including their eating. Getting away from the humdrum routine is what holidays are all about. Enjoy it. I'm jealous!
Go from confused to confident with my online Baby Weaning Course, Ready, Steady, Wean.
And why not
subscribe
to Solid Start and get tips on food, nutrition and feeding straight to your inbox every month?