INSIDE: Get answers to questions like how many eggs a baby can eat in a week, when I can introduce my baby to eggs, and how to serve them.
It's 5 p.m., and you've forgotten to defrost your carefully batch-cooked meal (again!). You rush to the cupboard. And, phew, you have eggs. Dinner rescued.
In my opinion (as a busy mam and dietitian), eggs are a lifesaver. They're nutritious, easy to prepare, taste great and they work at any time of the day from breakfasts to snacks.
So let's get cracking (sorry, I can't resist a good egg pun!) and uncover everything you need to know about serving eggs to your baby.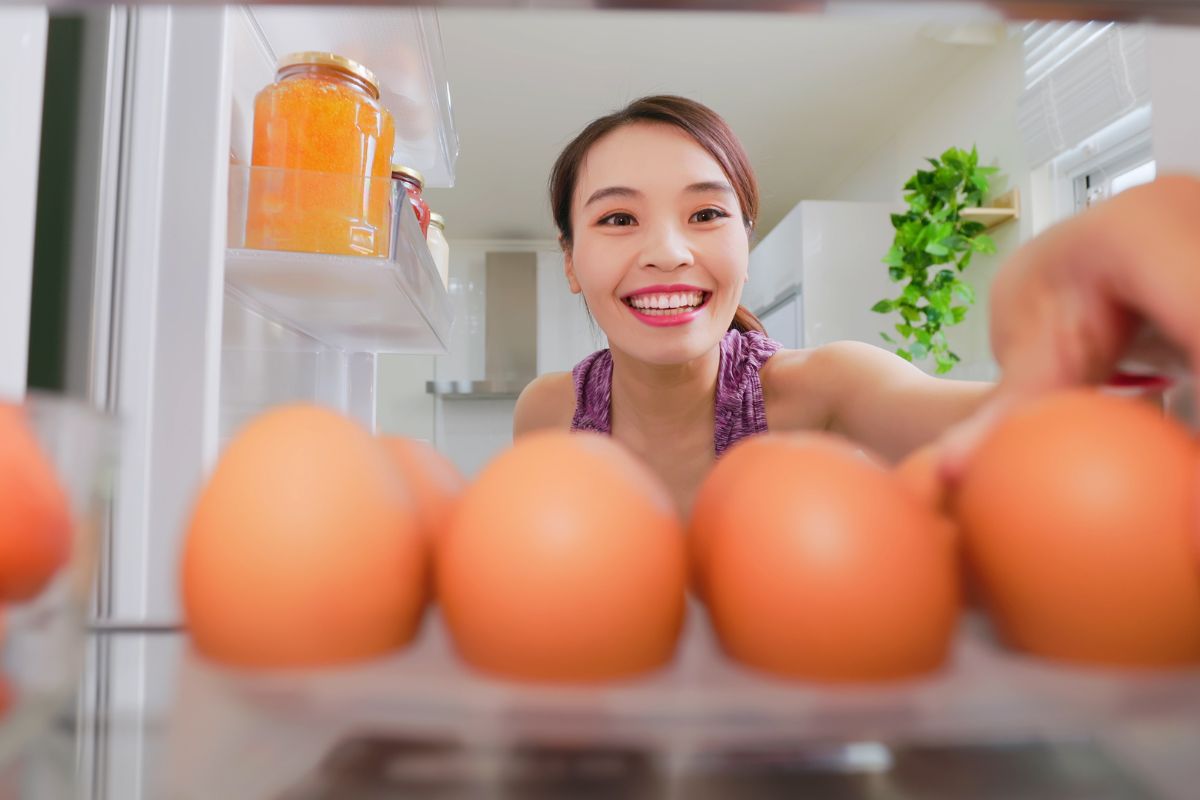 Your face when you realise you have eggs!
Bonus: As a bonus for joining my weekly newsletter, get this free cheat sheet of 7 simple baby breakfast ideas you can easily share.
When can I introduce eggs to my baby?
You can introduce eggs at any time.
Eggs are one of the three most common allergens in babies under one. However, most babies will not have an egg allergy.
Research shows that the earlier in weaning you introduce eggs, the better to prevent your baby from developing an allergy.
Here's a step-by-step way to introduce your baby to egg during weaning.
Boil an egg for at least 10 minutes. Both the white and the yolk should be thoroughly cooked.
Blitz the egg in a food processor.
Add a ¼-½ teaspoon of egg to a vegetable or porridge your baby usually eats.
Mix well to a smooth consistency.
Repeat this after 2-3 days, offering ½-1 tsp of the puréed boiled egg.
Don't offer for the first time if your baby is unwell
Ideally, provide for the first few times in the morning
You can gradually increase the amount offered and branch out into providing eggs in any of the ways above.
READ MORE:Step-by-step guide to introducing potential food allergens during weaning
Getting information online about food allergies is a minefield. If you have any concerns, get information from a registered health professional.
Get more information about food allergy from the Irish Food Allergy Network
How many eggs can a baby eat in a week?
How many eggs is too many is a much-asked question in my Instagram inbox
We've all heard of the " an egg a day is OK" guideline for adults.
So, it's only natural to wonder if this is alright for our kids, too. After all, they're a lot smaller! And the fact that eggs are one of the quickest and easiest family foods of all time means every parent's secretly hoping there's no limit!
There are no guidelines regarding the maximum number of eggs for babies and children.
So, one a day is fine.
But remember, variety is critical. So, if you're serving eggs daily, try to change how you serve them.
What's so great about eggs for babies?
Easy to buy
Relatively inexpensive
Handy store cupboard staple for easy baby meals
A good source of protein, non-haem iron, Vit D and A.
A great source of lesser well-known nutrients, choline and lutein, which are helpful for brain development
No cooking expertise is necessary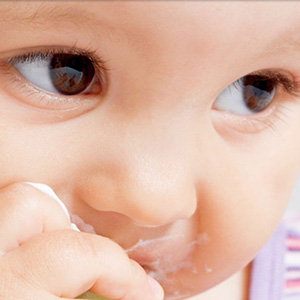 Go from confused to confident in no time with this easy-to-follow self-paced course. Weaning can be a minefield of information, save yourself time, stress and money and get all the answers you need in one place.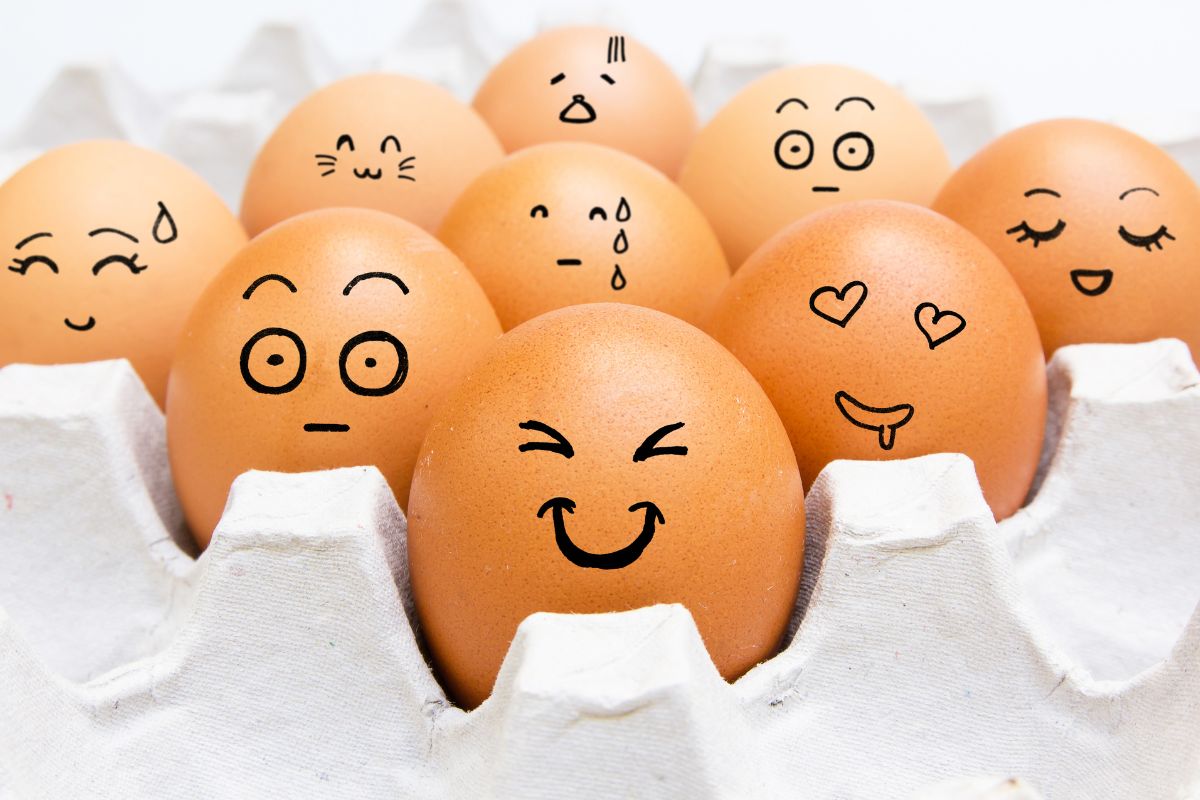 Eggs are a superfood for babies.
Can eggs cause food poisoning in babies?
Babies under 12 months are especially at risk from food poisoning.
Make sure not to offer your baby undercooked or raw eggs, as there's a risk of salmonella food poisoning.
After 12 months, offering runnier and less cooked forms of eggs is OK. Just make sure you buy from a reliable source and store them correctly.
LEARN MORE: Safefood-how to cook eggs safely

My baby hates eating eggs!
I get this message a lot from parents of babies and toddlers.
As we've seen, there are many advantages to including eggs in the family diet. So, for many parents, it's disappointing when their baby doesn't take eggs.
But, let's face it, eggs are unique in texture and taste. And not all babies will enjoy them straight away.
Don't give up!
Remember, "Parent Provides (the eggs in this case!), Child Decides (whether to eat the egg or not). You need to be patient.
My now 16-year-old was allergic to eggs until he was 6. After that, he quickly learned to like boiled and fried eggs. But only started eating scrambled eggs when he was 13. And he still only likes these if they're cooked to a completely dry texture. My four kids have different variations on how they eat eggs. No one likes everything all of the time.
Your baby will learn to like eggs in their own time. And they may not like all forms of egg.
Keep offering ALL forms of egg that you eat or that you like to serve, and then let your baby eat or not eat it.
NOTE: Make sure, as always, to include AT LEAST one food on your baby's plate that they generally like. In this way, you create a low-pressure environment for eating eggs.
LEARN MORE: The Division of Responsibility-the one feeding strategy you need!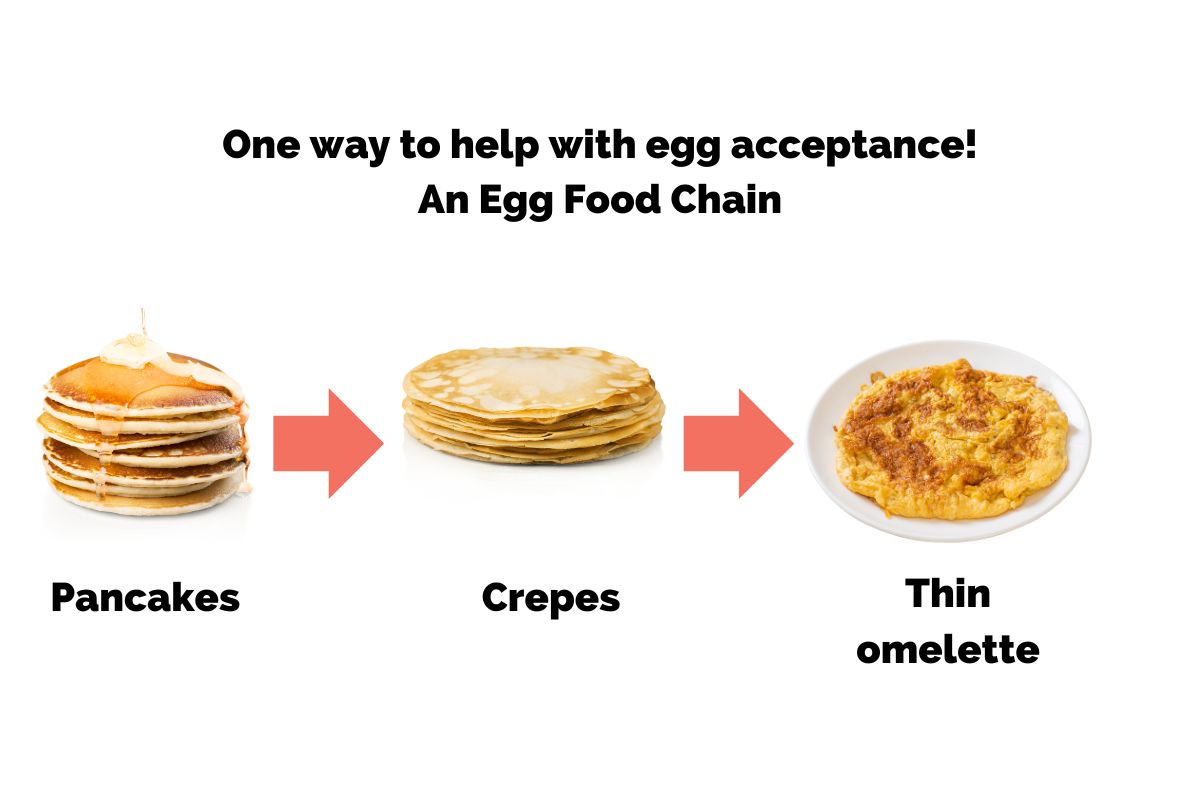 This food chaining approach is how my second son learned to like eggs
Here are some simple ways to change how you serve eggs to your baby.
Variety is important when feeding children, especially toddlers, who can easily get stuck in food ruts. So, even if your child loves boiled eggs, don't forget about offering exposure to eggs in other forms too. It'll prevent you and them from getting bored.
Boiled egg (well-cooked)
Scrambled egg with spinach, tomatoes and cheese
Veggie omelette or frittata
French Toast
Crepes or American pancakes
Fried egg
Poached eggs
Quiche or my favourite crustless quiche (leave out the ham and salt for babies)
Eggs baked into muffins or scones
Eggs mixed with potato and served as potato cakes or to top a Shepherd's Pie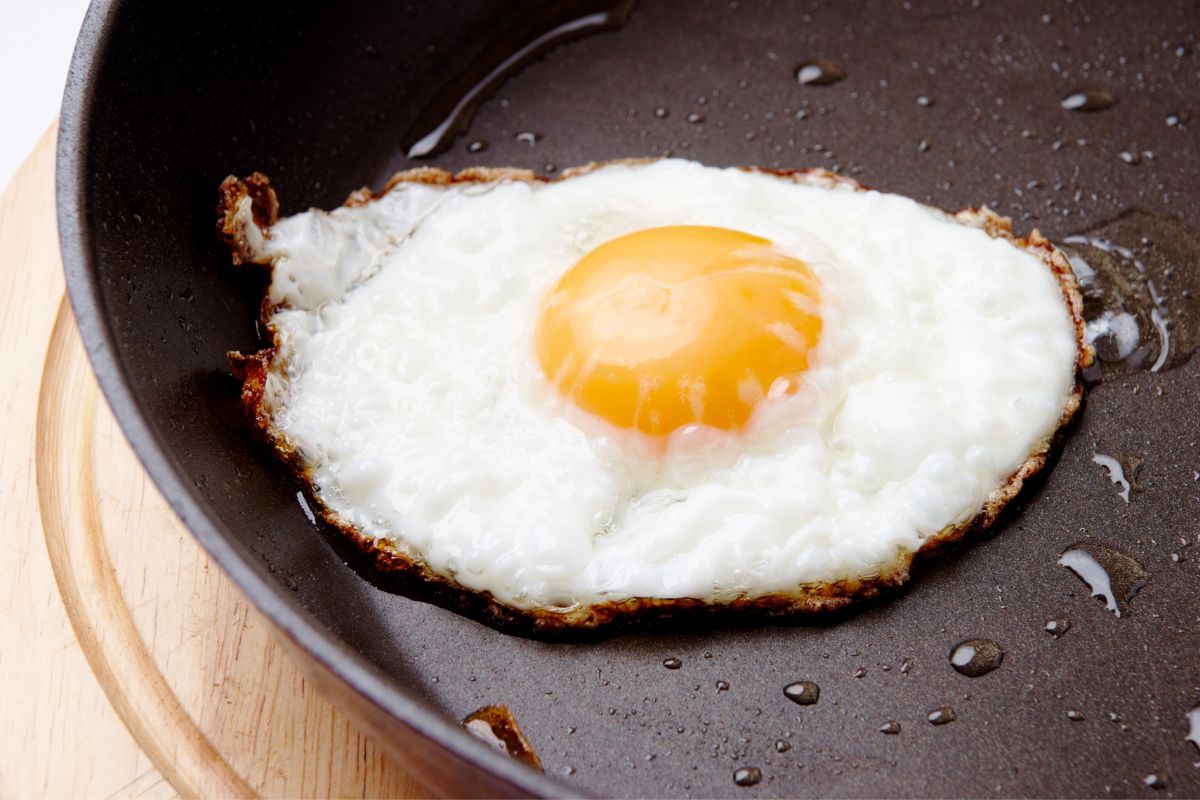 "What did the egg do when it saw the frying pan? It scrambled!"
Get Your Free Breakfast Cheat Sheet
When you're in the thick of a busy morning, it can be challenging to come up with varied breakfasts for you and your baby. So, here's a week's worth of ideas to stick on the fridge!
Get the free cheat sheet. You'll get the cheatsheet, plus join my weekly newsletter! Just click here to get it and subscribe.
Print or download it onto your phone.
Hang your cheat sheet somewhere handy, like the fridge. Or save it in a folder on your phone.
So, the next time you forget to take something out for your baby's dinner, I hope you have the confidence to reach for an egg!
Ready, Steady, Wean-From Confused To Confident In No Time At All
Save yourself time, stress and money and get all the answers you need in one easy-to-follow online course.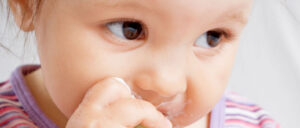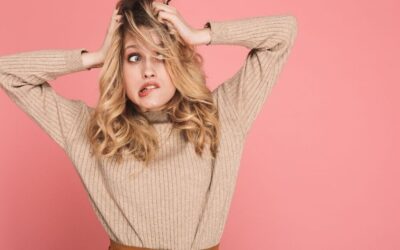 Everyone has an opinion on when your baby should start eating solids. But forget about your mother-in-law! And let's dig into the answers with up-to-date evidence and also bust some myths about signs your baby is ready for weaning.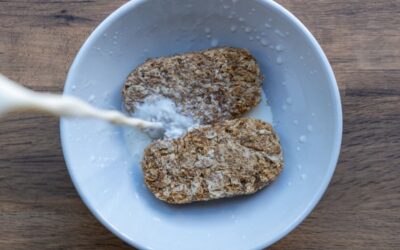 There's no shortage of fancy baby breakfast ideas around. But why not keep it simple? This blog shows you how to serve Weetabix for babies and why to feel good while you do it!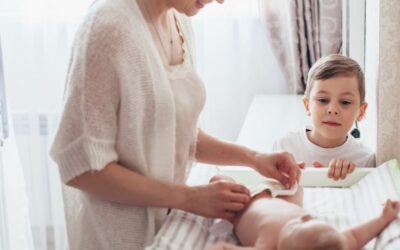 INSIDE: Is your baby struggling to poo? Or have you heard that constipation can be a problem during weaning? Don't worry, by the time you've finished reading this blog; you'll have the FULL lowdown on what to expect in your baby's nappy when they start solids (and how...