Breakfasts in our family of six are the most chaotic meal of the day. Between multiple wake-up calls, last night's dishes to unload and explaining to my daughter for the 100th time that tight and aT-shirt isn't a complete outfit, my brain is fit to burst. Never mind thinking about what to have for breakfast.
I'm guessing it might be the same for you!
Breakfast time can be tough with little ones, and coming up with easy, healthy breakfast ideas that your kids enjoy can be just as challenging. Thankfully, I've got some easy toddler breakfast ideas that the whole family will enjoy.
Not only are these breakfast ideas perfect for toddlers, but they're also incredibly nutritious, tasty, and can be made ahead of time – great if you often have busy mornings (Which let's face it, is every morning with kids)!
How to cope with a fussy eater at breakfast?
Most toddlers go through a phase of only eating certain foods. Or liking foods one day and hating them the next. This is a normal part of their development, however one that can get incredibly frustrating for you and your family.
Rest assured, you're not alone in this phase. And with the right feeding strategies in place, you'll find that mealtimes are less stressful.
Struggling with a fussy toddler? Or want to know how to manage normal toddler eating behaviour? Then check out my Feeding Your Toddler Course-8 steps to successful and enjoyable mealtimes. 
And in the meantime, I have a few top tips to help breakfast time run more smoothly:
Prepare breakfast in advance
Preparing breakfasts in advance is one of the easiest ways to get a fussy toddler to enjoy breakfast. Thinking about a few options in advance, allows you to offer your little one some choice so that they can decide what they want to eat that morning. This helps to take the stress out of it for you and allows your little one to feel in charge.
A word of warning though! Only ask a toddler to choose between two things, " would you like Weetabix or Pancakes?" and make sure you're OK with what they choose. Don't offer pancakes as an option if you know you don't have them prepared or don't have time to cook them!
Asking your toddler an open question " what would you like for breakfast" will open a can of worms and won't help you or them!
Involve your toddler in making breakfast
Once your toddler is old enough, consider including them in the preparation of breakfast – even if this is only at the weekend, it will allow them to feel involved and promote food acceptance and good eating habits.
Letting your little one investigate new foods away from the dining room may mean they are more likely to try them (at some stage!).
Offer a variety of food groups to keep your little one interested
Whilst it can be tempting to get into a routine of feeding your toddler the same food each morning, consider offering a variety of meals throughout the week to keep them interested. If they are continually eating the same breakfast day-in-day-out, they may get bored and want to try something new. It's tempting to offer the 'healthiest' option every day, but remember variety is the spice of life. And the variety and dietary diversity is always something to strive for.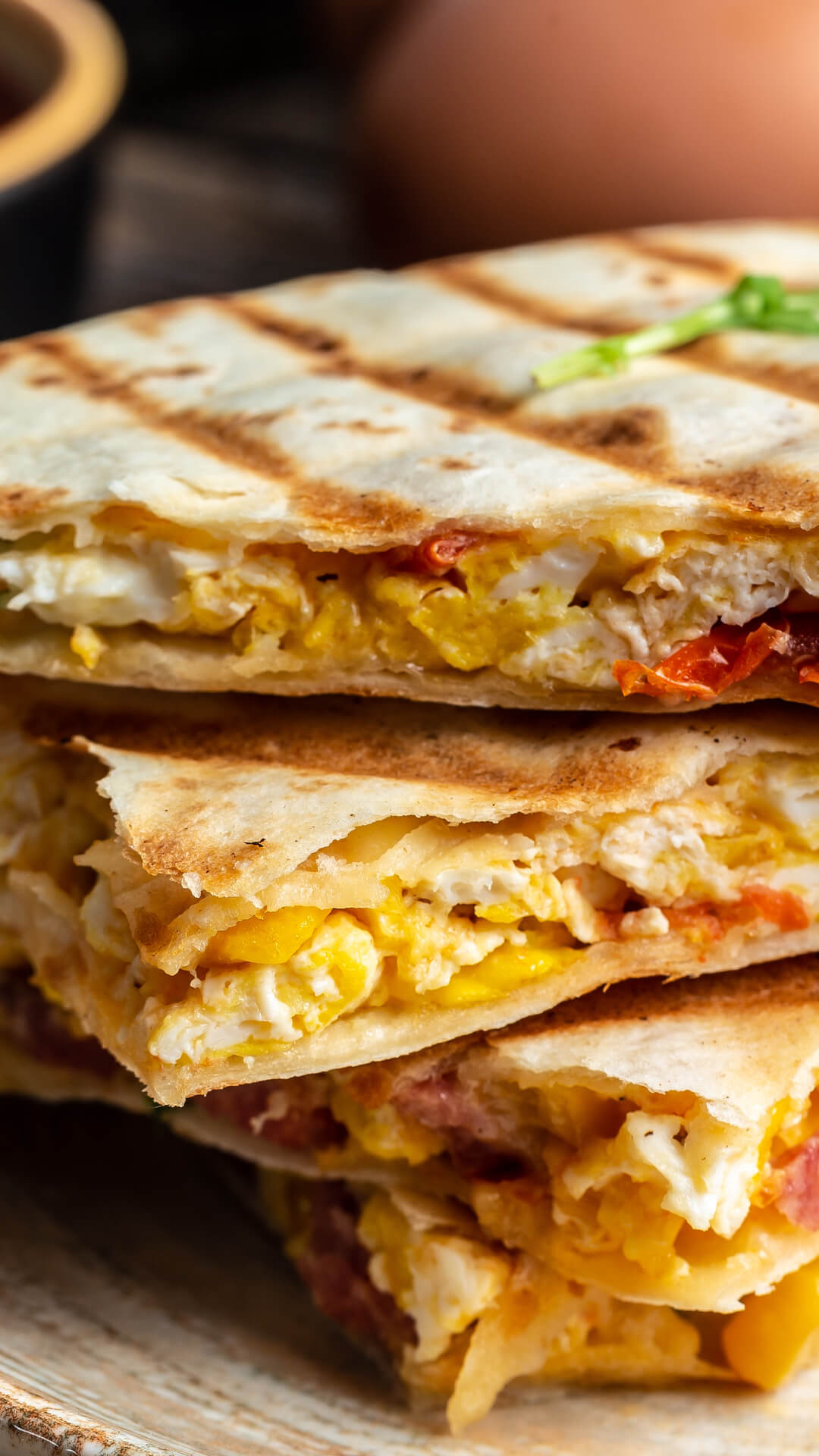 Toddler breakfast idea 1 – Breakfast Quesadilla with scrambled eggs and cream cheese
Soft scrambled eggs, beautifully light cream cheese and spinach stuffed into flour tortillas and cooked until golden and crisp make for the perfect toddler-friendly breakfast! I'm partial to them myself!
Ingredients
6 medium eggs
100g washed baby spinach
30g cream cheese
4 whole wheat, regular or Best of Both tortillas
30g grated cheese
Olive oil or rapeseed oil for cooking
Instructions
Whisk together the eggs with a dash of salt (this is optional) and pepper in a bowl
In a medium-sized pan, add olive oil and let warm over a low-medium heat
Add the eggs to the pan and cook until scrambled
Once scrambled, remove from the pan
In a small bowl, combine the cream cheese and spinach
Lay the tortillas flat on the worktop and on top of each tortilla layer up with the cream cheese and spinach mixture, followed by scrambled eggs and grated cheese. Top with another tortilla.
Heat olive oil in a separate, large pan over a medium heat
When the oil is ready, place the quesadillas, one at a time, into the pan and cook until golden on each side (this should take about 5 minutes per side)
Cut into triangles and serve with a side of avocado or salsa for a delicious Mexican-inspired breakfast. Fancy!
Toddler breakfast idea 2 – Ready Brek pancakes and maple syrup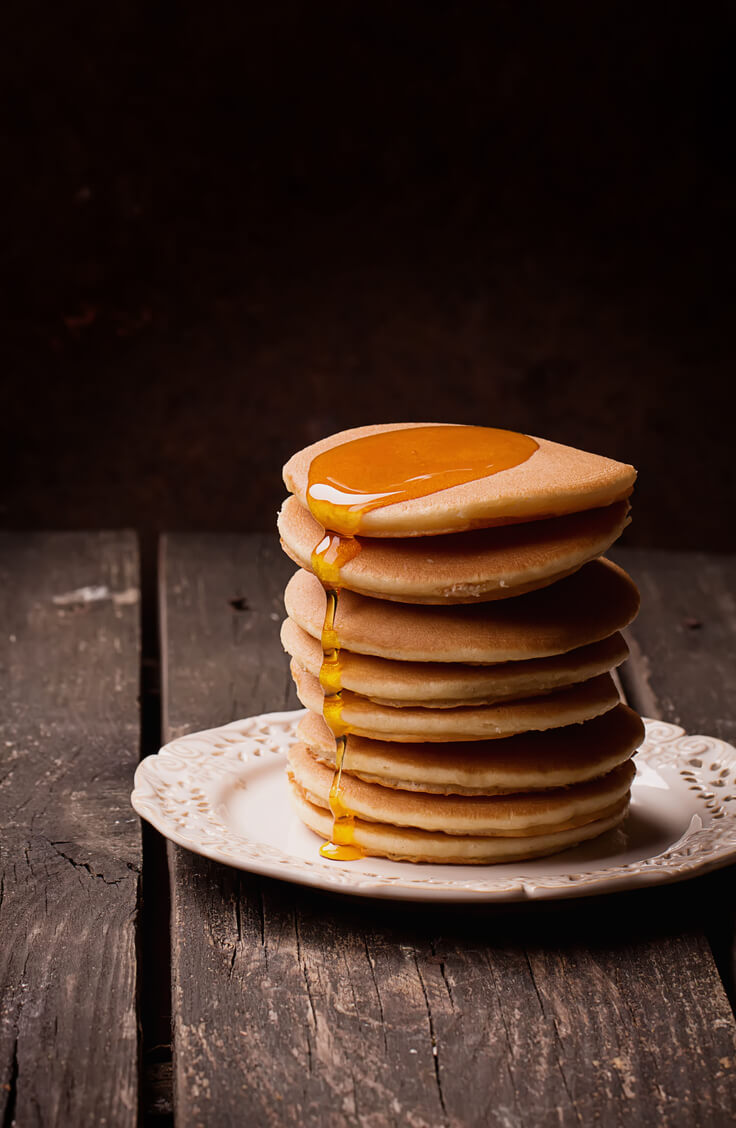 What kids don't love pancakes? These 4 ingredient toddler-friendly pancakes are the ideal quick breakfast idea! Not only are they incredibly delicious, but they take 10 minutes to make and are a fantastic option if you have a picky eater in the house. The Ready Brek (or own-brand alternative) is a GREAT source of added iron and calcium.
Ingredients
1 large egg
2 tbsp Ready Brek
1 medium ripe banana
Top with a little maple syrup (remember this is a 'free sugar), then serve with a side of fresh fruit for an easy, toddler-pleasing morning.
Instructions
In a bowl, mash together the banana until smooth with very few lumps
Add in the Ready Brek and egg and mix with a fork until you have a batter
Heat a medium-sized non-stick pan with a drizzle of oil or cooking spray
Scoop a tablespoon of batter into the pan and cook for 3-4 minutes until the sides are firm and bottoms are golden brown
Flip onto the other side and cook for a further 3-4 minutes until golden brown
Fancy a veggie pancake? Check out this Sweet Potato pancake recipe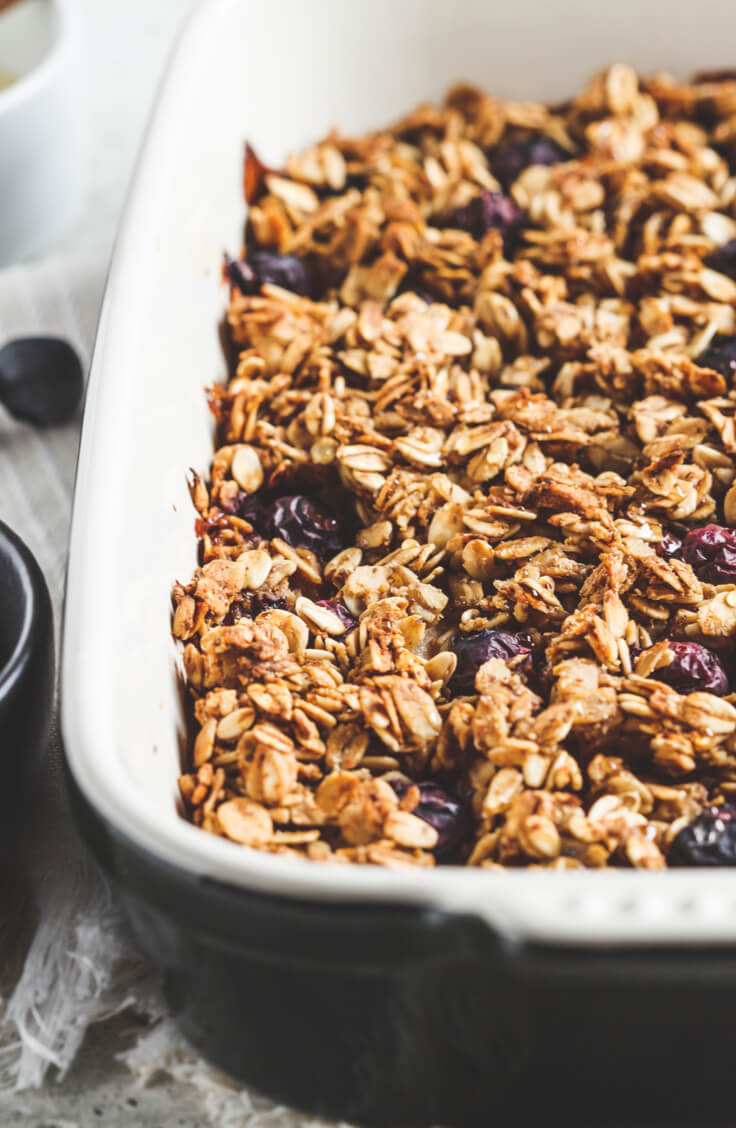 Toddler breakfast idea 3 – baked porridge
There are so many possibilities when it comes to porridge (or oatmeal), including baking it! This breakfast idea is incredibly simple, tasty and offers a great alternative to regular porridge.
It's the perfect breakfast to make ahead and contains all the key nutrients both you and your little one need to set you up for the day.
Ingredients
100g Greek Yoghurt
40g Rolled Oats
1 Medium-sized egg
A few drops of Vanilla extract
100g Fresh  or frozen Berries
Instructions
Preheat the oven to 180 degrees
Whilst the oven is heating up, mix together all the ingredients (except the berries) until combined
Pop into a small, oven-proof dish
Add in the berries
Bake for 20-25 minutes until golden on top
Serve with a spoonful of yoghurt or a drizzle of honey
*Tip* if you want to turn this into a sweeter breakfast for little ones, consider replacing the berries with chocolate chips!
Toddler breakfast idea 4 – Blueberry breakfast bars
Having easy breakfast options to hand can make mornings with toddlers so much easier. This freezable blueberry breakfast bar recipe is great to make ahead of time and have ready and waiting for your little ones in the morning.
Ingredients
200g Rolled Oats
100g fresh or frozen Blueberries
4 tbsp honey (remember no honey for your under 1s)
3 tbsp smooth almond butter
5 tbsp rapeseed oil
Instructions
Preheat the oven to 180 degrees
Line a baking dish with baking paper
Melt the oil, almond butter, and honey in a saucepan over low to medium heat
When melted, stir in the oats and mix until the oats have been fully coated
Once the oats have been fully coated, stir in the blueberries
Pop the mixture into the baking dish and press down until level and compact
Bake in the oven for 15-20 minutes, until the sides are beginning to brown
Leave to cool in the dish for 2 hours and then transfer to the fridge to set overnight
Once the mixture has set, cut into rectangles and store in an air-tight container in the fridge for up to 7 days
*Tip* Pair these healthy breakfast bars with a berry smoothie for a nutritious breakfast that kids love.
Toddler breakfast idea 5 – peanut butter and apple slices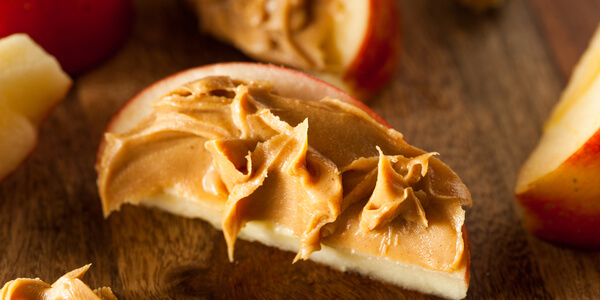 If you're in a rush in the morning and want a quick and easy breakfast idea that has minimal prep time then look no further! Peanut butter and apple slices make for a match made in heaven.
Ingredients
1 Apple, peeled and thinly sliced
1 tablespoon smooth peanut butter
Instructions
Not many instructions with this one other than wash and cut the apple and serve with a small bowl of nut butter! Wash down with an ice-cold glass of milk and you've got a breakfast that is as healthy as it is nutritious! Remember that raw apple is still considered a choking hazard for children under 5. So make sure that you cut into thin slices and that as usual your child is sitting at the table and supervised by you.
Toddler breakfast idea 6 – Baked French toast with banana slices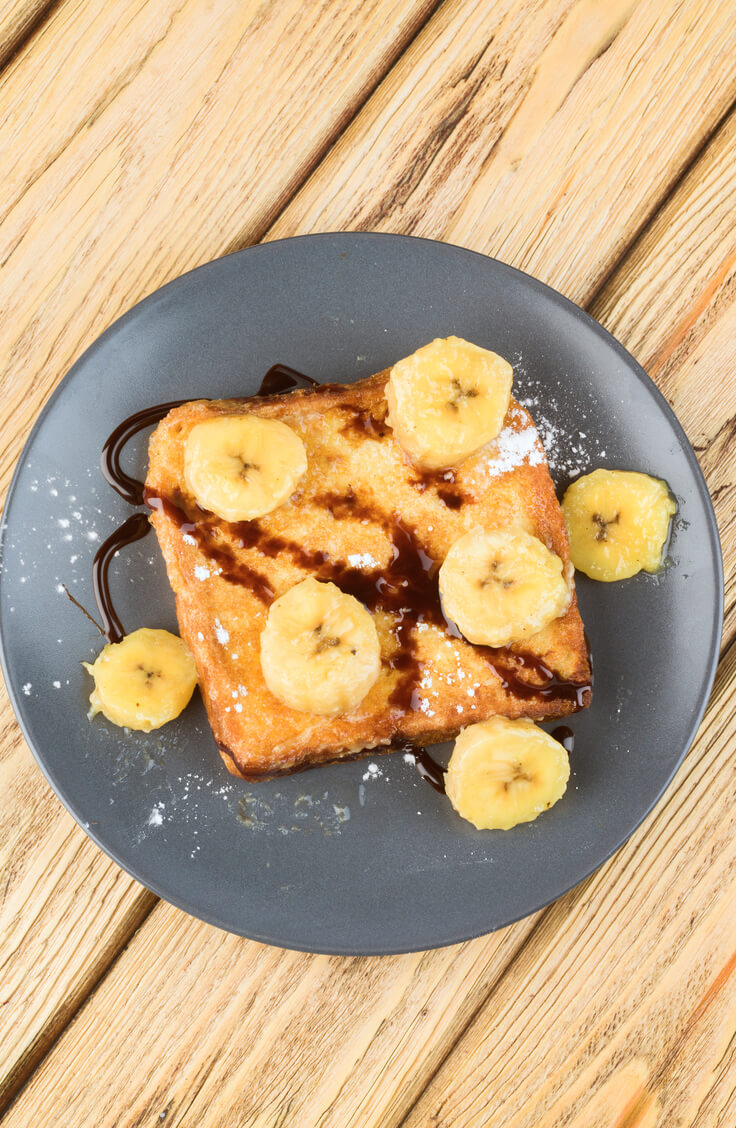 If you're looking for ways to simplify cooking for your family – look no further than this baked French toast recipe! Rather than standing over a pan waiting to flip the toast, you simply pop it in the oven – which is what makes them so easy to enjoy!
Ingredients
8 slices of whole wheat, best of both or white bread
2 large eggs
80ml milk (whole cows milk or fortified soya milk)
0.5 teaspoon vanilla extract
0.5 teaspoon cinnamon
1 small ripe banana
Syrup, yoghurt, or nut butter to serve
Instructions
Preheat the oven to 180 degrees
Line a baking sheet with baking paper
Cut each slice of bread into triangles
Add the eggs, milk, vanilla, and cinnamon to a bowl and blend together until smooth
Dip each slice of bread into the batter and allow the excess to run off
Place each slice of bread onto the baking sheet
Bake for 10 minutes, then flip the bread and bake for an additional 10 minutes, or until golden brown
Serve warm with banana slices, syrup, yoghurt or nut butter
Are you plant-based or dealing with an egg allergy? Two tablespoons of chickpea flour mixed with 2 tablespoons of water and 1 teaspoon oil, then allowed to sit for at least 5 minutes is equal to 1 egg and can be used in this recipe. Just point to note: Raw chickpea flour tastes terrible until cooked!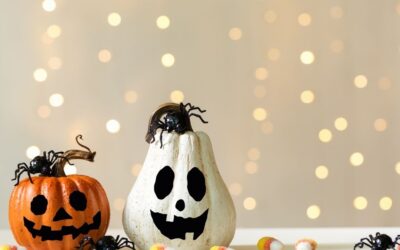 Halloween, love it or hate it? Either way, it seems to get bigger and bolder every year. I want to let you in on why I love Halloween and think Halloween foods, including the abundance of Halloween sweets, can be good! People think dietitian = Grinch of...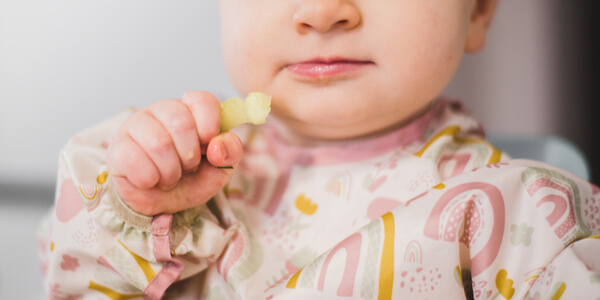 Starting your baby on solid foods is an exciting milestone in your little one's development - it doesn't only open them up to an exciting new world of taste and textures, but it also helps them to grow. When to Start Baby Food Knowing when to wean your baby...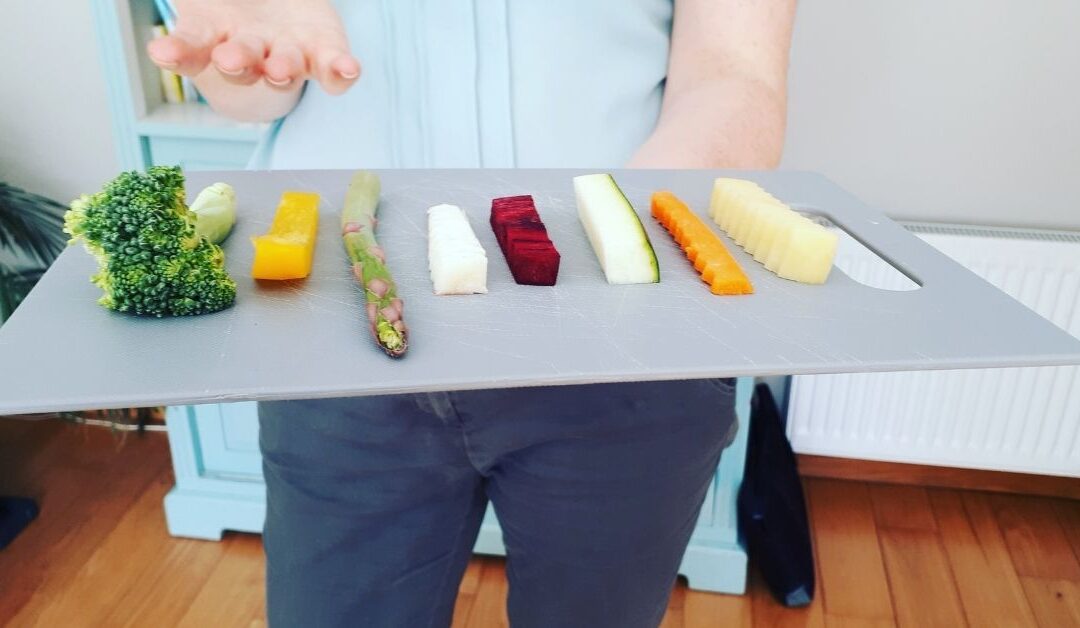 Are you ready to embrace full-on baby-led weaning? Or do you see yourself using a combined approach, offering both finger food and food from a spoon? Whichever you decide, finger food has a lot to offer you and your baby. In this blog, you'll find ideas on...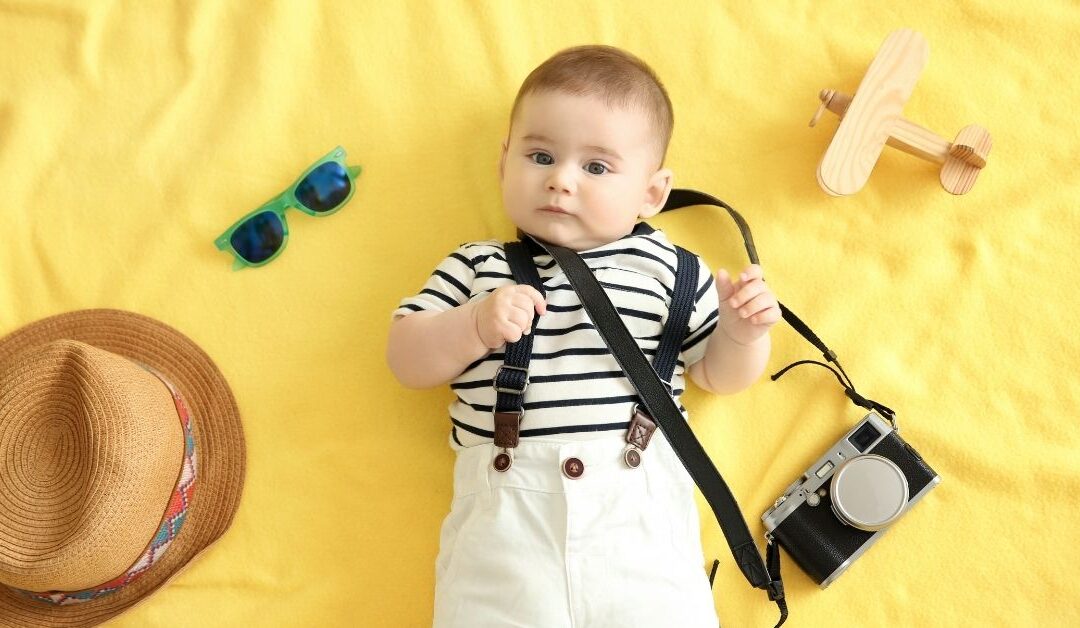 Taking your first family break is amazing. But not if you're worried about feeding your baby while you're there? Here are my Top 6 Tips for feeding your baby on holidays so you can relax and enjoy your trip. Spoiler! It doesn't involve weeks prepping...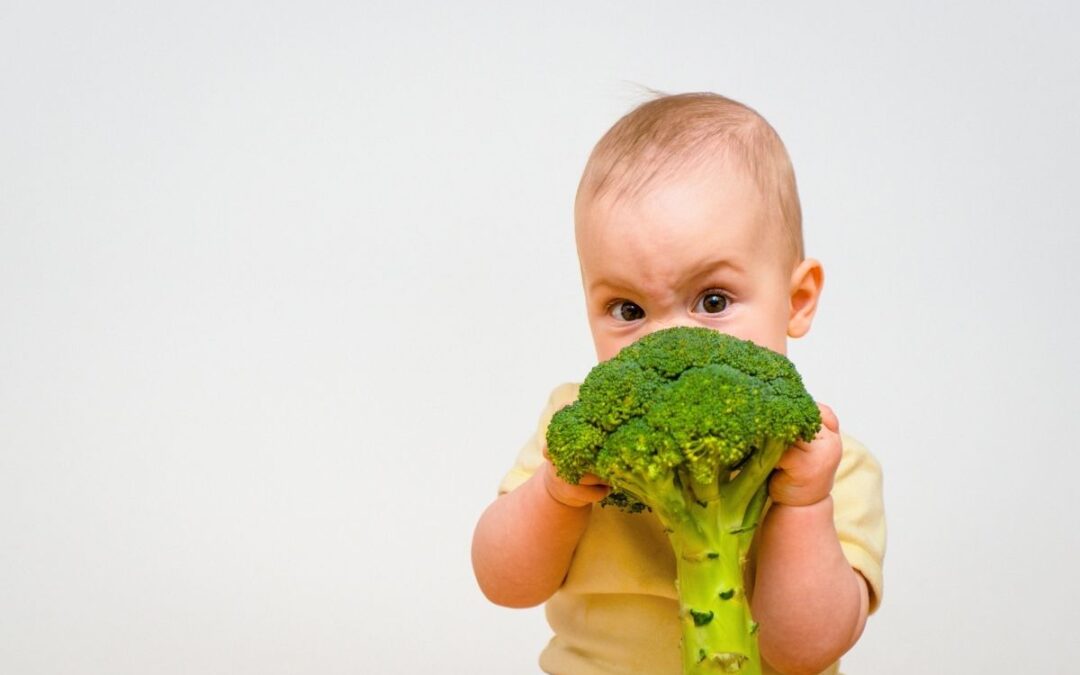 Introducing solids to your breastfed baby? And just when breastfeeding was so easy. It's easy to feel overwhelmed at the prospect, but don't worry. This blog will help you understand how to balance breastfeeding with food. It's a lot easier than you...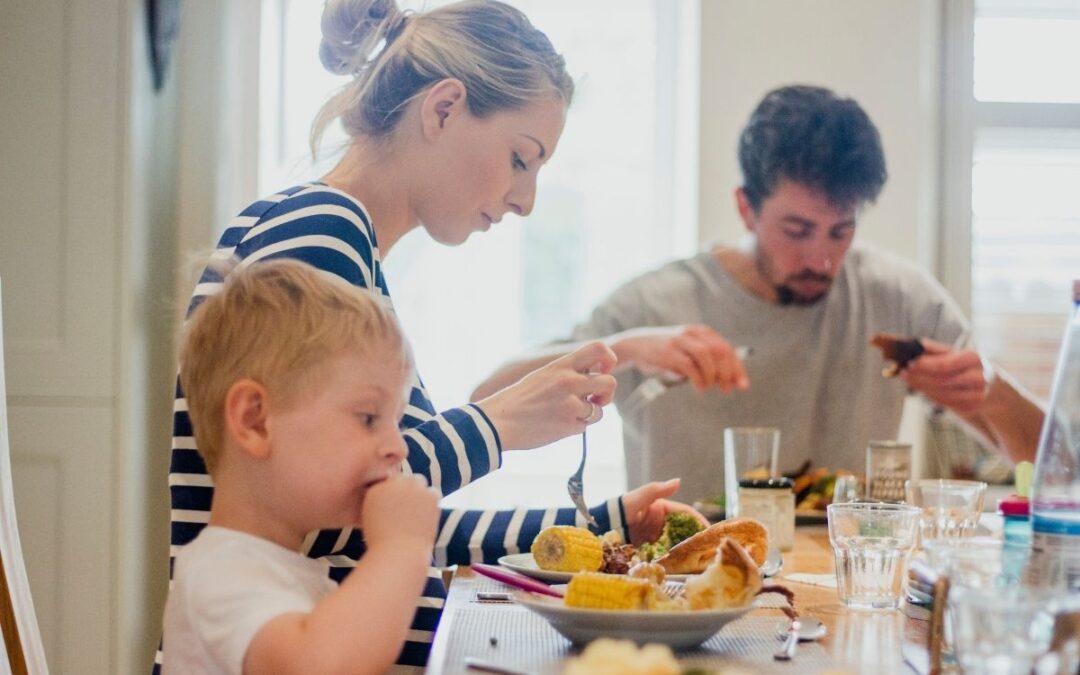 You're under pressure getting dinner on the table every night. But instead of gratitude, it's tears, tantrums and the kids yelling yuck! In this blog, I want to share an easy and effective strategy to bring you from stressful to peaceful mealtimes. You have...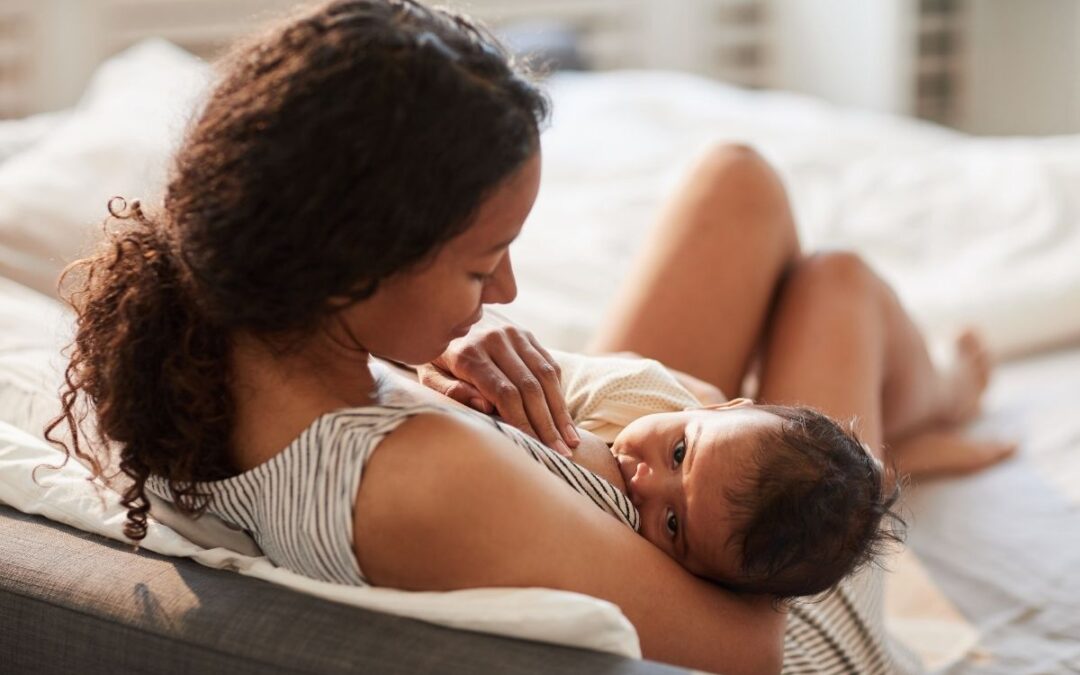 Breastfeeding mums often ask me about introducing formula milk. They want to know what's the best baby formula for breastfed babies, how much to offer and how to get their baby to drink it! This blog looks at what you need to know about introducing...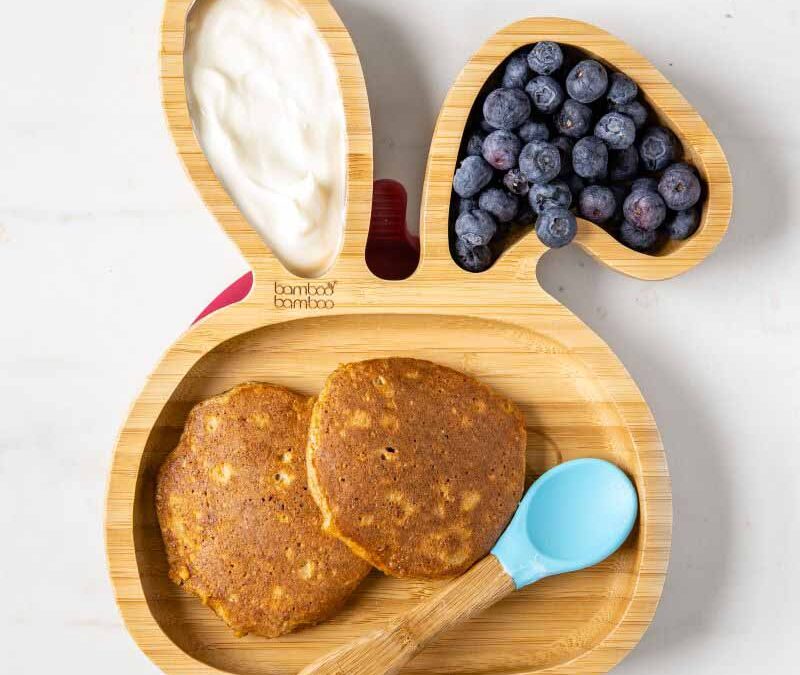 These sweet potato pancakes for babies are easy to make, super soft, and a good iron source. And the best thing is you can bake in a batch and freeze. Perfect for breakfast, lunch, dinner or tea! Why am I always banging on about iron-rich foods?...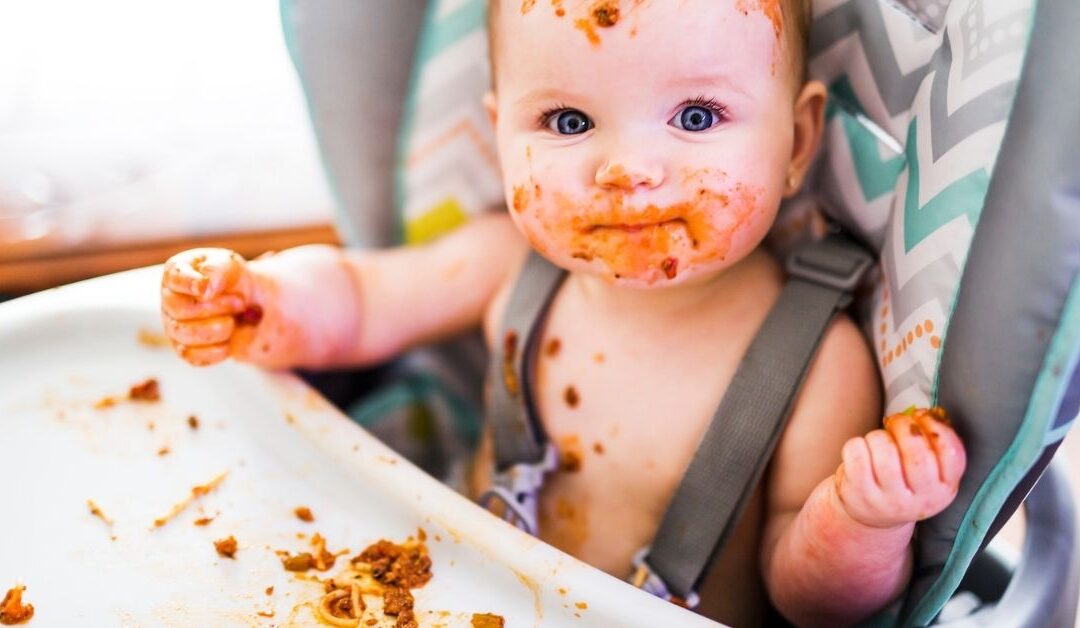 Are you wondering how to balance milk and food? Want to see what a day in the life of a typical 10-12 month old might look like? Let me show you how easy it is. Your feeding schedule is your own This blog is intended to give you an...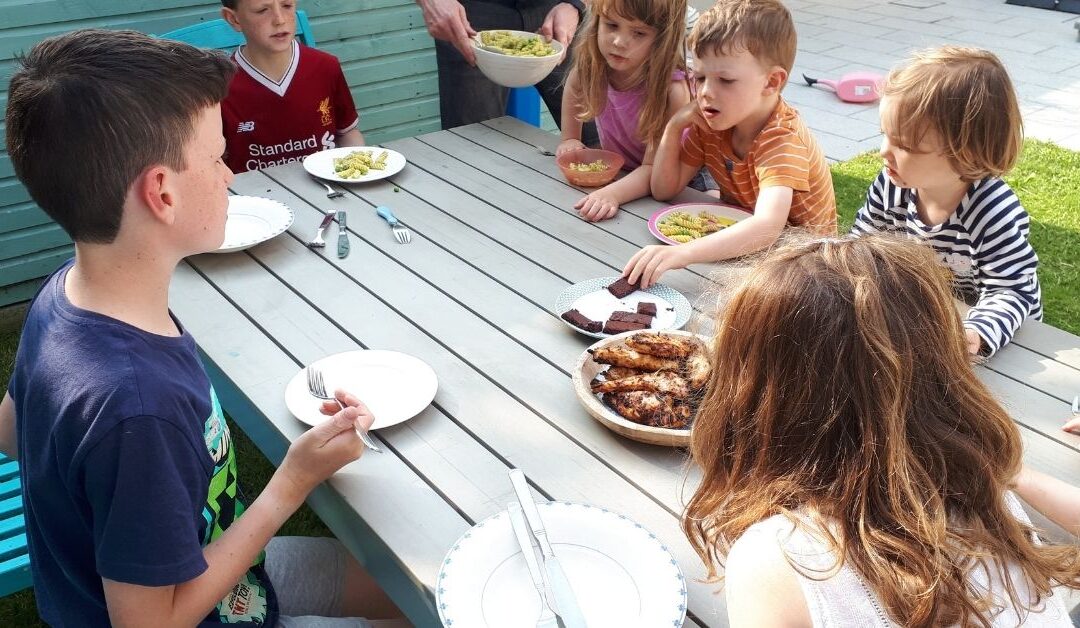 'Family style' or 'buffet style' family meals can reduce mealtime stress, help with fussy eating and help your kids regulate hunger and fullness. It's been an absolute meal time game-changer for the families and me I work with. And it could be for you too!...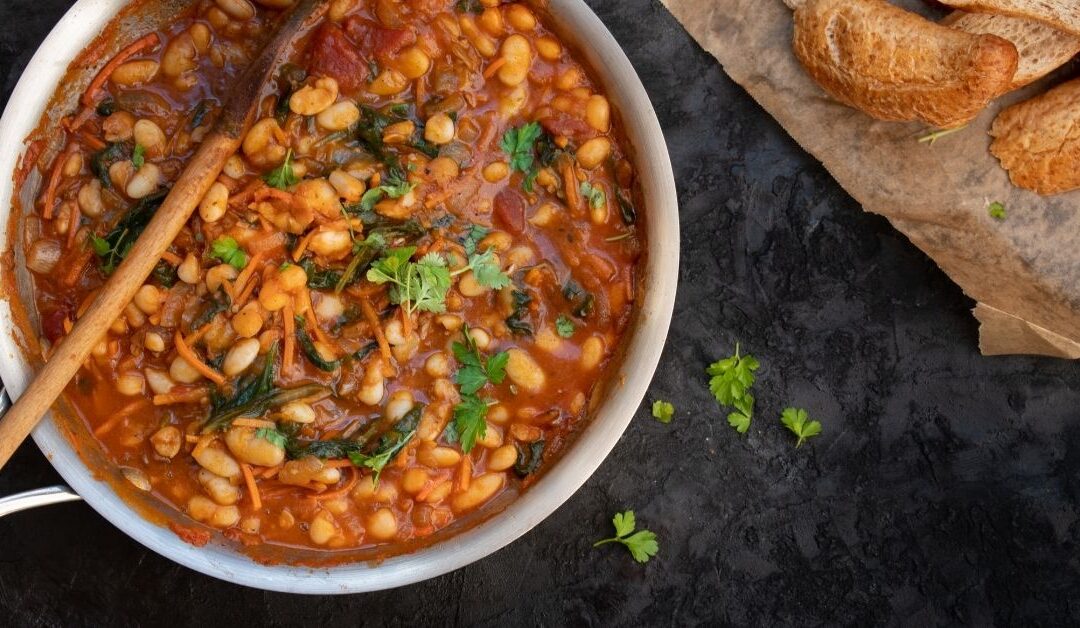 This tasty Moroccan bean stew for baby is a breeze to make using foods you might already have in your kitchen. And it's perfect for the whole family. Suitable for the whole family My motto is always to share food and recipes with your baby. Rather than...